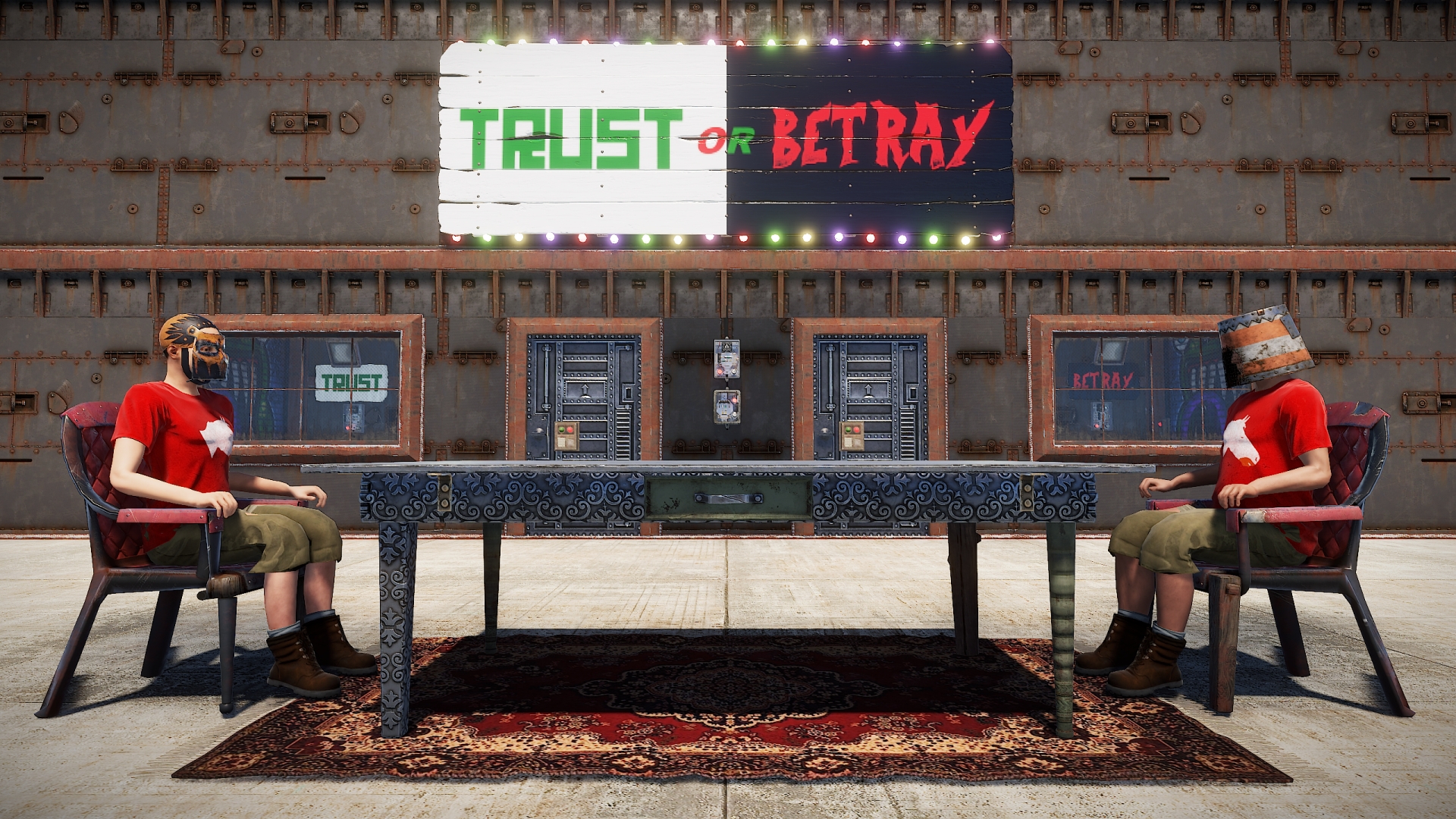 Lots of tutorials, including how to make a lighthouse; a cartoon, RP, and more.
Give Shadowfrax access to people and electricity and the inevitable happens. He forces them into rooms and demands they throw switches until someone dies.
So now you can add Shadowfrax to your list of people to never, ever trust. And The Horde, who hosted.Electric AvenueCraig Pearson
Here's a really cool thing: Thumper Bunny and some friends built a proof-of-concept lighthouse using our electrical bits and bobs. It works surprisingly well, despite not having a full beam. And like all good engineers, he's happy to show off the inner working of the creation. His channel has a few builds and videos that end up in this.
Here's something a tad more Rusty: Mister Flak walks you through a trap house that will trap people alive, which obviously involves switches and doors.
The unfortunately named MADCOCK83 has been working on electricity puzzles combined with a custom map, which is something I've been waiting for someone to do.
You guys are doing cool things. More. MORE!Rust: The CartoonCraig Pearson
On our forum, Slaur3n shared the cartoon he made of Rust.
It's always good to see new people making things.Rust RPCraig Pearson
Once again, BunsenOW was there to capture some prime OTT roleplaying on Rust Factions Rust Factions . This Mad Maxy: Fury Road
Three Lives, Three ServersCraig Pearson
I have a great affinity for players imposing challenges on themselves in Rust, and when they make cool intros. This is a very interesting video by SyntheticKill, who simply played the game on a server until he died once, then swapped over to another server. No 'saved' progress.
Stick to near the end for unbridled joy.
Congrats on the 50k subs, mate.And Finally…Craig Pearson
SillyGoose Content made a Rust-inspired cocktail. The Frog Boot:
A little bit more here.